Be you again!
An exclusive hairdresser's honest guide to cancer and hair-loss in 2023
Understand the hair loss process, learn about the hair solutions available to you and get back to feeling beautiful with our free 32-page downloadable book.
Learn how you'll feel after your diagnosis
Learn about the factors and feelings you may have losing your hair
What hair solutions are available? What do I do next?
Common questions about wigs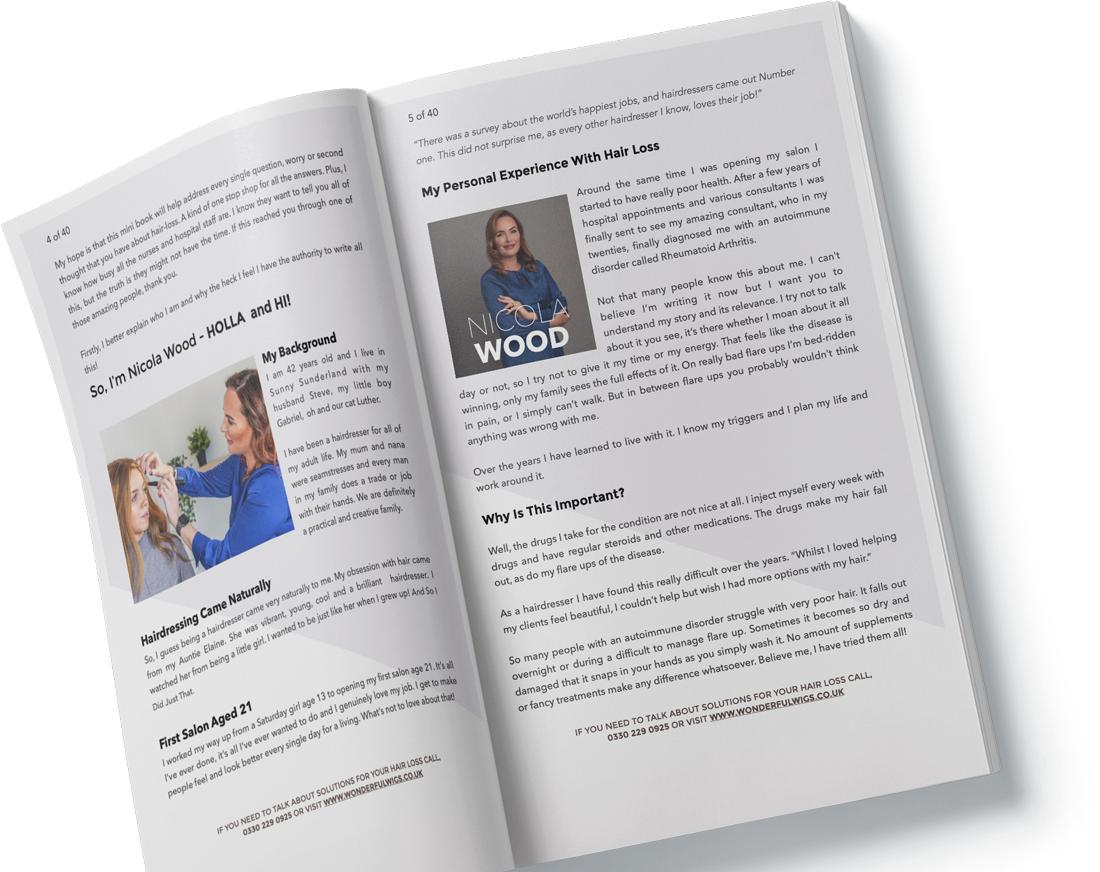 Get it now free
To get your copy of our free ebook, simply sign-up below.
In May 2016, aged 36, I was diagnosed with breast cancer. My treatment led to my own personal hair-loss and body image concerns. The stress and worry of the un-known has me searching for information at all hours; anything to help me to understand what I was to experience and ease the worry.
That's why I wrote this book. It's not 'my story'. This is a step-by-step guide of how you will be feeling emotionally, answers to questions rushing through your head, and actions you can take to ease your stress and anxiety. My aim is to ensure that you are prepared for your hair loss, find the right solution for you and most importantly ensure you are confident in how you look.
You're not alone
I want to share with you exactly what you can expect from the hair loss process, what hair solutions are available to help you feel confident during your treatment and some little stories from the other wonderful women I've helped during this time, to help you remember that you are not alone.
I know it's scary. I know you have so many questions, and I hope that through this mini book, you'll have a few more answers and feel more confident about what you can do with your hair during this time.
Hair-loss is a woman's number one concern when discussing the side effects of treatment and this exclusive mini book will guide you through the plan-able actions and also the emotional actions you need to undertake to become your own hair boss.
Ready to become your own Hair Boss? Download your free mini-book and stay in control of your hair!
Nicola Wood Founder of The Wonderful Wig Company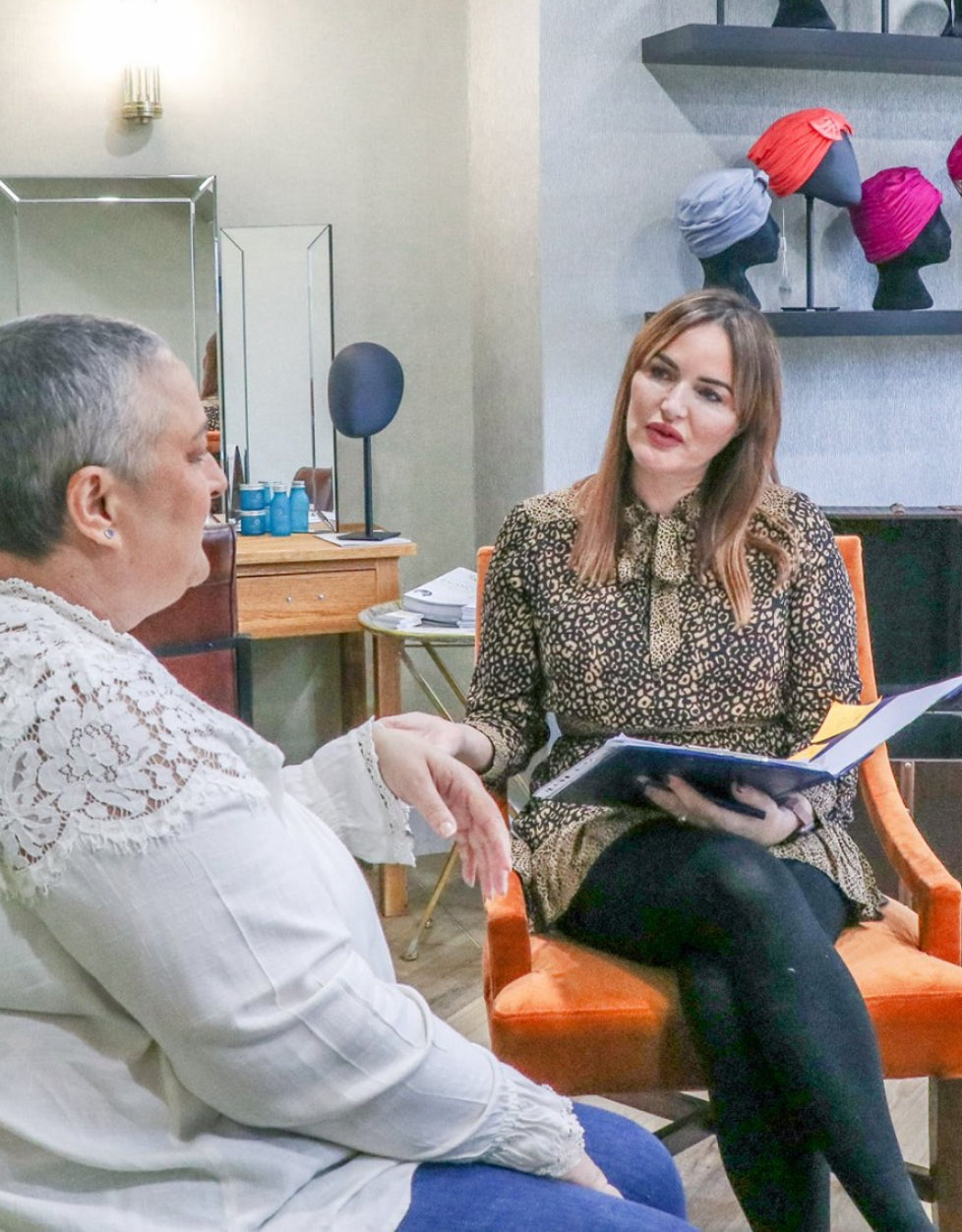 What's included in the free mini book?
How you'll likely feel after your diagnosis
The main factors and feelings you'll have as someone losing your hair
10 Frequently asked questions
Common questions about wigs
Your hair solutions and what to do next
What hair solutions we offer to our wonderful clients
Why me and The Wonderful Wig Company?
Having been through this experience myself and having over 25 years experience as a hairdresser I know just how important it is that you feel safe and that you are in expert hands while going through hair loss.
All our hair loss specialists have been personally trained by Trevor Sorbie. Our specialists have completed every level of this training, making us one of only 8 UK salons to achieve level 3.
I am here to give you back the control over your hair loss and everything that goes with it.
This is exactly why I founded the Wonderful Wig Company just months after my diagnosis in 2016. I wished that there was somewhere I could go to read or speak honestly (and discreetly) about my hair loss journey, someone who just got that, to me it was a big deal.
The questions we all ask ourselves:
When will my hair fall out?
When will my hair grow back?
What will that look like?
Will my children look at me differently?
Will my partner find me attractive?
And what wigs are even available – does quality differ? Is real hair better than synthetic hair?
Will it look natural?
Will it match my own hair?
Believe me, I have asked those questions as have so many of my 2,000+ clients who have had wigs fitted by me personally, and the many more I've spoken to on their journey.
I wrote this mini book as a way to help others going through a similar experience and the minibook is what I wanted to know when I was first diagnosed. I wanted other women going through this to understand that there is a way out and you're not alone in feeling anxious and worried about losing your hair.