Hat Falls - the next big thing!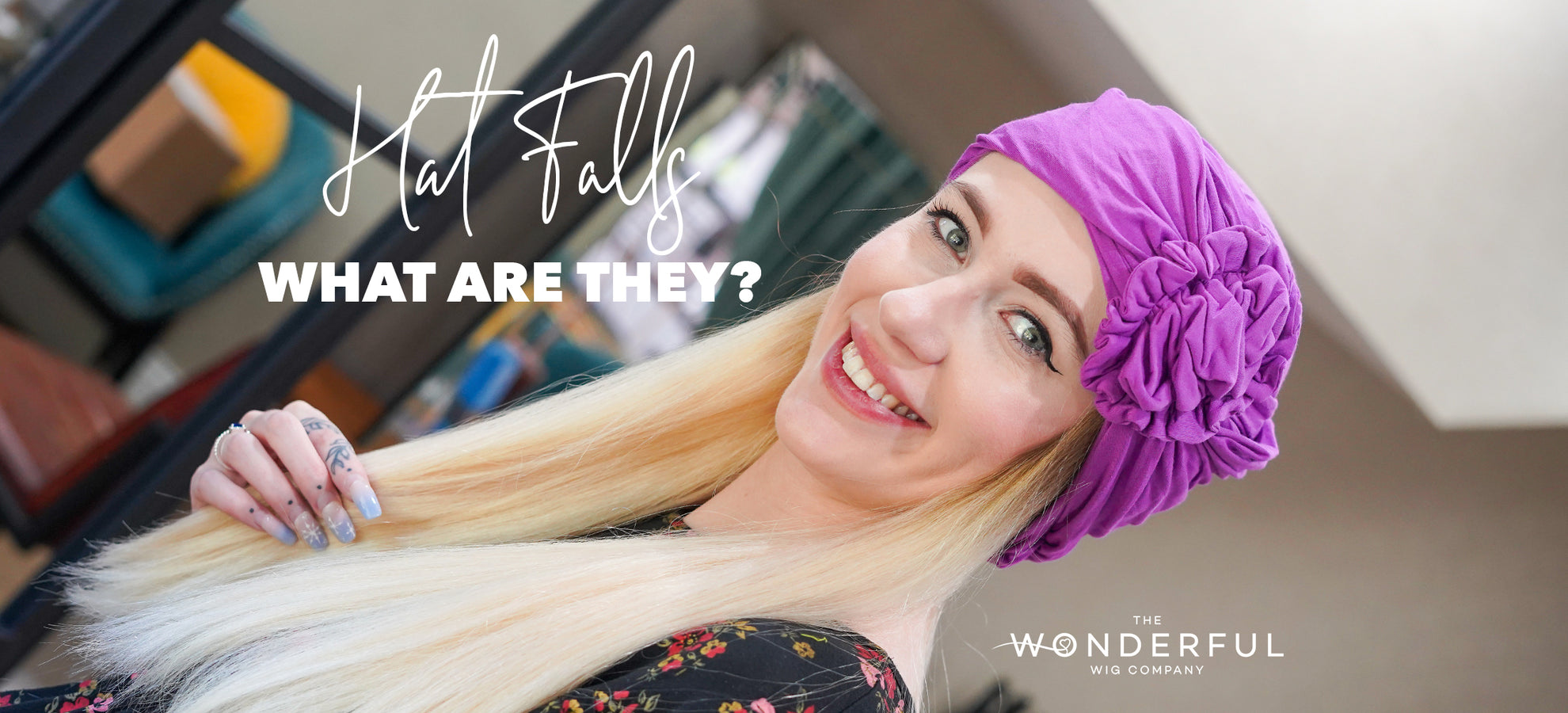 Human Hair Hat Falls - Exclusive to the Wonderful Wig Company 
Our very own Hat Fall is the first to hit the UK market and it completely revolutionises the wig game. Here are just some of the reasons below why we think our brand new product is right for you. 
Same Premium Quality -  The hat fall does not compromise in quality, design or durability. Every hat fall is made using 16 inches of luxurious human hair which means they provide ultimate longevity and of course, the very best and most natural look possible
Ease of use - One of the biggest draws to the hat fall is just how easy they are to fit. If you are nipping out to the shops or running a quick errand there is no need to spend a while fitting and perfecting your wig. With the hat fall you just slip it on with your choice of headwear and your good to go. 
Comfort and support - The hat fall is supported with a silicone ear tab covered to ensure grip, comfort and softness. There is also no wig cap so say goodbye to itchy and hot heads. Your hat fall will no have no breathability issues and your head will be cool and airy throughout the Summer and on hotter days. 
Check out the video below to see what they are all about
Read more about our Hat Falls! 
The Wonderful Wig Company HatFall is an alternative to wearing a full wig. Our HatFalls are made from premium human hair and are worn over the head with elasticated and adjustable  straps to fit multiple head sizes.
Get out the house in a flash. The WWCo human hair HatFalls are easy to wear, convenient and flexible. Our human hair HatFalls are designed to be worn with any hat, cap or scarf. Our HatFall Wig eliminates the weight and bulk of a human hair wig, keeping the head cool and comfortable especially in warmer months.
HatFall Product Description
The HatFall wig is specially-designed to address many of the issues wig-wearers experience when wearing hats and scarves. The Hatfall has a 4 inch silicone band at the nape of the neck - extended nape support to ensure the piece lies flush with the shape of your head and detachable velcro clips for those clients with some hair. The straps have a 3 inch extendable elasticated section, this gives the user complete confidence of a snug fit. Our HatFalls fit most heads from between 46cm and 56cm. There is an ear tab covered in silicone, this ensures grip, comfort and softness. There are also silicone strips added to the HatFall elasticated straps. The Hatfall has a thin silicone strip added to the reverse of the elasticated strap, this avoids all skin irritation, adds grip and a soft smooth fit.